WHY DO I NEED THIS?
New Plus Size Seamless ALL DAY Panty Shaper – AVAILABLE NOW! Ladies with bigger legs have requested this for summer and now it's here!
As women, our bodies go through never-ending changes. They tell the stories of our lives like becoming a mother, growing wiser, in our busy lives. Like most of us we all work long hours and we just want to be more comfortable in our every day clothes or even a night out with some friends.
Seamless Body Shaper allows you to build more confidence while shaping, toning, and lifting all the desired areas. Fit in clothes like never before. Ton your legs and upper thighs, lift your buttocks to new heights and flatten the tummy with our soft compression Seamless Body Shaper material.
SEE DIFFERENCE IN SECONDS
Look and feel the difference. Look Stunning Now – Instantly Flatten Your Tummy, Sculpt Your Waist, Smooth Your Legs, & Lift Your Bum.
Listen to the difference yourself. "This is my first time buying anything like this so I have nothing to compare it to, but it does what it's supposed to! It's not some huge crazy body transformation but it pulls everything in enough to make me feel less self conscious. I had a baby and didn't loose as much weight for my best friends wedding as I would have hoped and these did a good job of pulling things in some, giving me. Some shape back and smoothing out the busted can of biscuits look! I definitely recommend! "
– Shopia E. Chicago, IL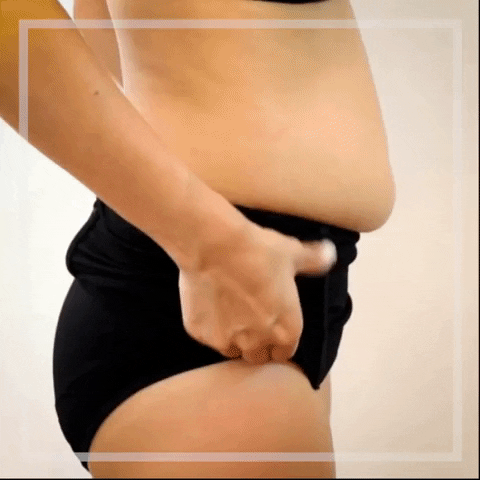 ALL DAY PANTY 
Design make this pants can be used as waist trainer and butt enhancer. Create a firm control on your waist and abdomen, let you always enjoy your sexy shape.Lift your derriere to new height, get the hips and booty you've always wanted.